My newest project is here!!!!!!!!!! Felt Play Food! Sorry in advance for the picture quality as I have resorted to my Blackberry for pictures for the time being. I've drawn up a few patterns and I listed a couple of things on my ETSY shop already. Here is one of my favorites so far. My first breakfast set.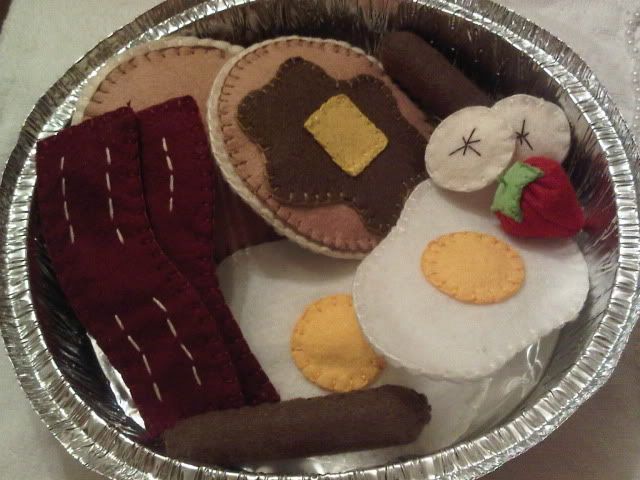 This is perfect if you are getting a play kitchen for that special little girl for Christmas. After all, what's a kitchen without the food. Better yet, you won't be stepping on all that hard plastic food all over the floor like I do! All of my felt foods are made from Eco-felt so they are earth-friendly too!
I'm thinking of hosting a giveaway too for some of my felt foods....what do you think?