Congratulations to the winner
Shirley
!!!!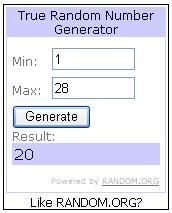 shirley
said...
I follow GFC
supergrand2009@yahoo.com
June 20, 2010 11:40 AM
Shirley::::::Please I will email you to get your information so we can start working on your custom made item!!! Congratulations !!! Thank you to all who participated. Stay tuned as I will start Giveaway #3 later today !!!!