**This Giveaway is now CLOSED**
Winner will be announced tommorrow morning!
(6/24/2010)
and 2 more people will also win a little something !!!
So as some of you know my headstrong 2 year old wants nothing whatsoever to do with a "Popsicle Party" for her upcoming 3rd irthday party in September. All I can say is "BOOOOOOO"....LOL. So we are officially going to change to a "Princess and the Frog" party per request from the little princess herself! Because of that I have decided not only to giveaway the headband I made her for the party but also the dress which is brand new with the tags and everything. It's so freaking adorable however I only bought it for the party itself. This dress is perfect if you are throwing a party for your little girl and has the most bright beautiful summer colors! I posted pics before but here they are again!
The dress is brand new with tags and is a Size 3T
***It also has the matching bloomer for underneath***
This is the matching headband on top of the dress so you can see it with the colors close up.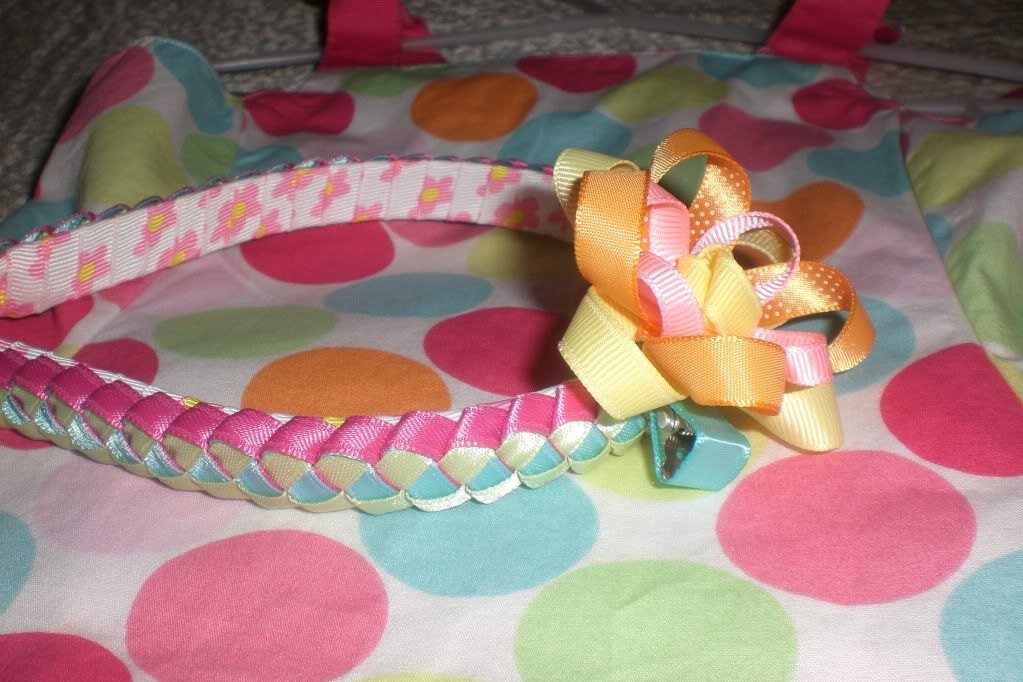 The Flower Clippie is also removable and can be worn alone sor those stubborn lil girls like my daughter who pulls the headbans off!!
Heres how to enter:
1.Follow my blog publicly and comment the post to let me know, and if you already follow just comment that you are already a follower (1 entry)
2. Follow my other blog "
One, Two, Buckle my Shoe
" and comment this post to let me know, and if you already follow just comment that you are (1 entry)
3. Blog about this giveaway and link back to me....comment this post that you did (1 entry)
4. Vote for this and/or my other blog on "Top Mommy Blogs" by clicking the vote for me button and comment that you did. If you vote for both blogs leave a separate comment for each (1 entry per day)
5. Comment this post on what you like about Gymboree (1 entry)
***This giveaway will be open to international readers!***
Once this blog reaches 30 followers or on July 4th whichever comes first, I will use the random number generator to pick a winner so the more people you get to follow this blog and my other blog ....the sooner there will be a winner! Good Luck!