Congratulations to
Gustosa: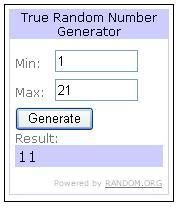 Gustosa
said...
followed your other blog
black11angel at yahoo dot com
if this is open to international reader please let me in
thanks for the opportunity
Gustosa ::::: please email me via the contact page and let me know your shipping address so I can ship your prize right away. Thank you to everyone who participated. Check back soon as Giveaway #2 will soon be under way :)!