**This Giveaway is now CLOSED**
Winner will be announced tommorrow morning!
Happy Friday everyone!!!! I'm so looking forward to the weekend as this week was a rough one at my office. Ugh!!! Sooooooooooo today in honor of the official start of summer this week, Giveaway #4 is going to be for 2 cute lil dragonfly clippies in the colors of your choice. The ones in the display pic below have crystals too which can also be added if you like! Any little girl would love to have these in her hair!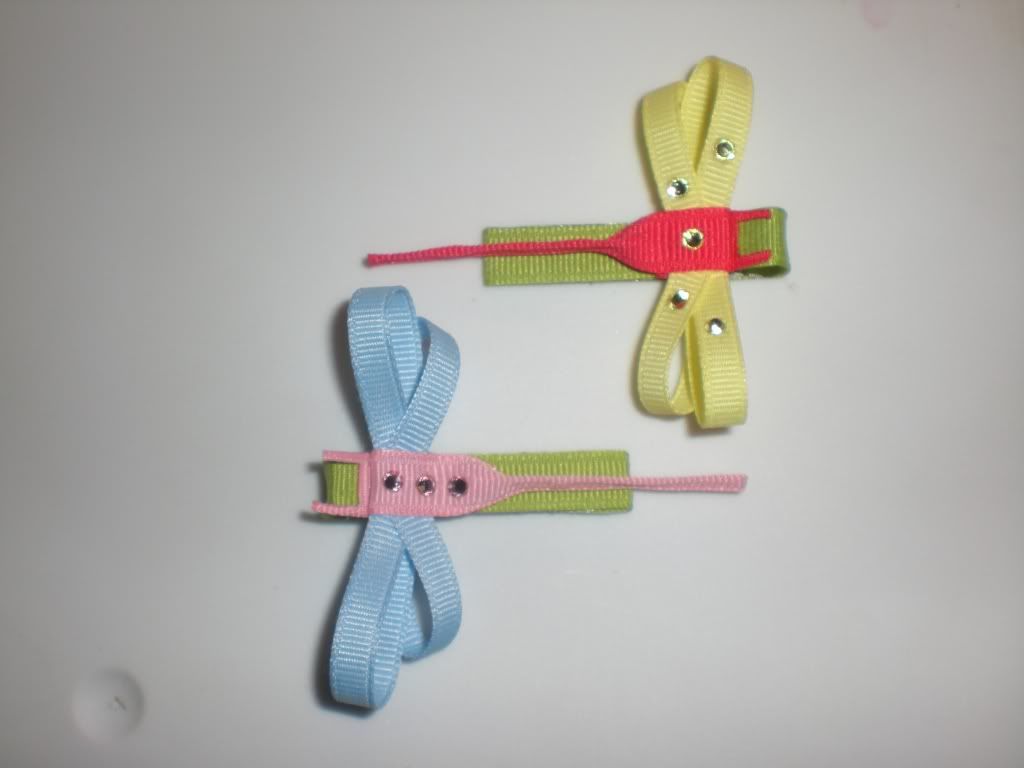 Heres how to enter:
1.Follow my blog publicly and comment the post to let me know, and if you already follow just comment that you are already a follower (1 entry)
2. Follow my other blog "
One, Two, Buckle my Shoe
" and comment this post to let me know, and if you already follow just comment that you are (1 entry)
3. Blog about this giveaway and link back to me....comment this post that you did (1 entry)
4. Vote for this and/or my other blog on "Top Mommy Blogs" by clicking the vote for me button and comment that you did. If you vote for both blogs leave a separate comment for each (1 entry per day)
5. Comment this post and tell me what is your favorite thing about summer (1 entry)
***This giveaway will be open to international readers!***
Once this blog reaches 40 followers or on July 10th whichever comes first, I will use the random number generator to pick a winner so the more people you get to follow this blog and my other blog ....the sooner there will be a winner! Good Luck to everyone and post comments since thats the only way to win....BTW I love reading all your comments ....Thank you so much for all the support !!!