First and foremost I want to say how excited I am about my new blog layout......how do you like it?!?!??!?!?! My amiga Anelys over at
3 Little Flowers
created it and it's absolutely fabulous! She is the hard working mama of three beautiful little girls and she does amazing work and if you want to see more you can also visit
3 Little Flowers
for birthday cards, invitations, graphic design. You name it she can do it! So head over there and show her some support...trust me you will be a life long customer! Love you Anelys! I also want to say how crazy that I reached 30 followers and got exactly 30 comments on this giveaway....How wierd!!! Ok......Ok...I know on with the giveaway results!!!
And the winner is....
I like the quality of Gymboree clothing. They also tend to use great color combos and themes!
----------------------------------------------------------------
And.....as promised......
2 more participants have won a little prize as well!
Congrats to ....
Katrina and Shawna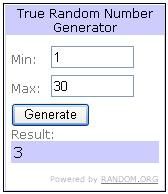 I am a new follower as well through GFC!
BTW, that headband is absolutely adorable!!!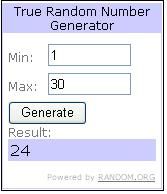 I like that Gymboree currently has a 70% off sale on their web site!
shawna.mygirls@yahoo.com
Thank you as always to everyone who participated and to the winners....please email me with your contact information so I can get your prizes out to you as soon as possible. Thank you....and stay tuned for Giveaway #4!!!!